Pilot Perspectives: First Solos | Steve Thorne
Every pilot has a first solo, and every first solo is a story they'll tell for life. We asked pilots to share their first solo stories with us, and while every story is unique, some things remain the same: excitement, nerves and an overwhelming sense of accomplishment.
View this post on Instagram
For Steve Thorne, there was more than one first solo.
Steve Thorne, aka @FlightChops, is a private pilot famous for his ride-along videos on YouTube. He's focused on giving back to the aviation community through education and entertainment.
Like many pilots, Steve has experience flying a wide range of aircraft. Every time he transitioned to a new airplane, it was like soloing all over again.
Hear the stories of Steve's many first solo flights, starting with the lightweight Schweizer 2-33 and progressing up to the supercharged T-6 that gave him "butterflies on steroids."
Check out the aircraft.
Throughout the years, Steve's aircraft have gotten faster and more powerful.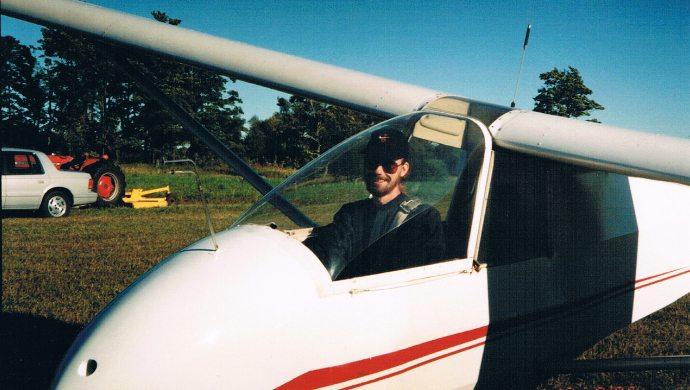 Schweizer SGS 2-33
The 2-33 is an American two-seat, high-wing, strut-braced, training glider that was introduced in 1965. Until about the late 1980s, the 2-33 was the main training glider used in North America.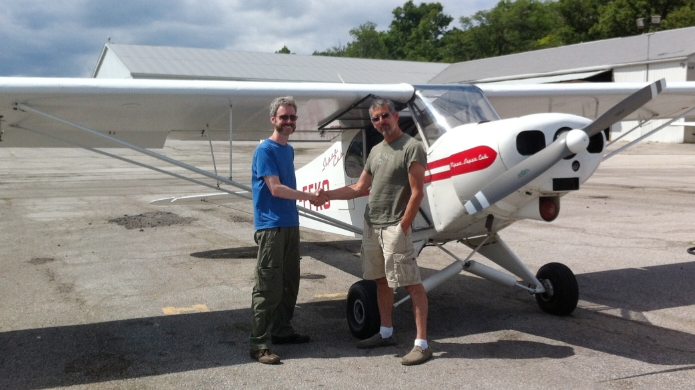 Piper PA-18 Super Cub
The Super Cub is a two-seat, single-engine monoplane, introduced in 1949. The aircraft was in production for close to 40 years, with over 10,000 built during that span.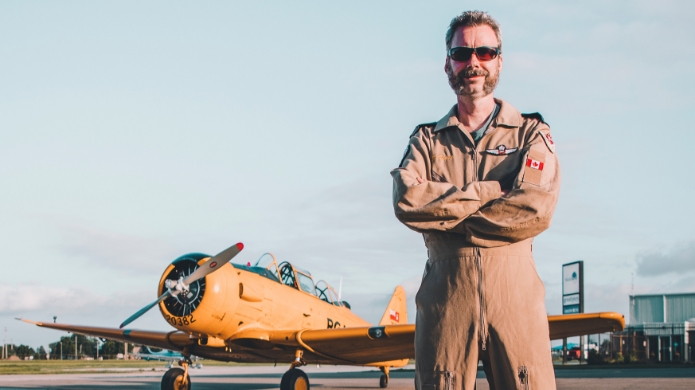 North American T-6 Texan
Called the Harvard in Canada, the T-6 is an American single-engine advanced trainer aircraft that was used to train pilots during WWII. Its sheer power and challenging ground handling characteristics earned it the nickname "the Pilot Maker."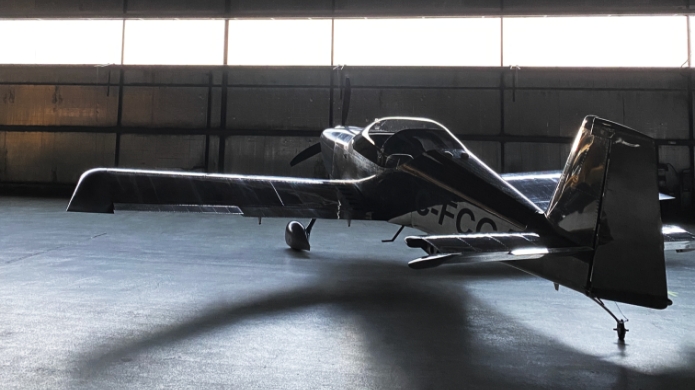 Van's Aircraft RV-14
The RV-14 is an American aerobatic kit aircraft, designed to built at home by private pilots and enthusiasts. Steve and his team built one themselves, and were impressed by the speed and design.
Sign up for emails from Bose Aviation.
U.S. and Canada customers: Sign up to get Bose Aviation emails and communications for information on promotions, new products and more.

International customers: Visit our international site to sign up for Bose Aviation emails in your country.

Privacy Policy.
"*" indicates required fields